Quality Wardrobe Suppliers in Gawler SA
Let us get you 3 quotes in
Top Wardrobe Suppliers in Gawler SA
ABN checked
License checked
J & R Hewitson is a family owned business and has been operating since 2002 in the Elizabeth West area constructing Kitchens, Cabinets and shop fitting. Due to high demand and requests for built in wardrobes we then...
1 Recommendation
I found J & R HEWITSON quite good, their work was of a high standard and quality. In terms of productivity and efficiency they were excellent. Their service is a good value for money and I would highly recommend their services to others.
Between 20 and 25 km from Gawler 5118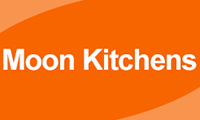 ABN checked
License checked
Contact us today for more information
Specializing Kitchen Renovates
Servicing all of Adelaide
Locally owned and operated
Highly recommended
High quality workmanship
Call today for a free quote!
Between 30 and 35 km from Gawler 5118
ABN checked
License checked
Wardrobe Suppliers, Building, Carpenters, Door Handles, Door Hardware, Door Suppliers, Doors, Hardware, Joinery, Locks, Security Screens & Doors, Windows
Between 35 and 40 km from Gawler 5118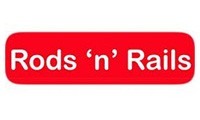 +20
Specializing in hinged robes, traditional and modern designs
When Rods n' Rails commenced trading, it's Directors saw the niche market many larger companies were unable to supply. Cabinets that were an odd size or non standard design. Many of our customers have brought in photo's of...
Countless Happy Customers
Quality Guaranteed
Specializing in Access Ladders
Specializing in Kitchens
Specializing in Wardrobes
Family Owned
Recommendations (50)
Rods 'N' Rails were professional, came when they said they would, did a good job and I was happy with their work.
Between 45 and 50 km from Gawler 5118
At All Robes we pride ourselves on superiour quality and service and our workmanship is 100% guaranteed.
Between 60 and 65 km from Gawler 5118
ABN checked
License checked
"WE TAKE THE TIME TO MAKE IT RIGHT!"
3 Recommendations
Chris May was lovely, friendly and professional, turned up when he said he would and was on time. He took on board what I wanted and had good suggestions, which was to replace my crappy 1960's linen press with a floor to ceiling modern design and a matching utility cupboard on either side of a stair well. His quote was in the mid range of other quotes and he built and painted the cupboards in three weeks, which was exactly what he indicated time wise. The job was done in one day, including new cornices fitted to the landing for only an extra $300. His partner returned on the day the handles arrived and fitted them. There was no mess or fuss, just a beautiful job and I'm thrilled with the result. Can't recommend this company highly enough.
Between 70 and 75 km from Gawler 5118
Southside Security Doors, Robes and Blinds, is proudly South Australian owned and operated.
30 Recommendations
Fantastic staff...clean and tidy installation. ...no mess left behind,they even took my old blinds away... I was very very happy!
Between 75 and 80 km from Gawler 5118
ABN checked
License checked
CONTACT US TODAY FOR A QUOTE!
Between 80 and 85 km from Gawler 5118
ABN checked
License checked
For all Kitchen renovation needs. Specialising in Acrylic Benches and Installs
6 Recommendations
Kelly Design was very professional and we are very happy with the quality in their workmanship. Very reasonable price and communication excellent. Would definitely recommend and use again in any of our future home renovations.
Between 190 and 195 km from Gawler 5118
ABN checked
License checked
Custom Cabinetmakers - Kitchens Port Pirie is a family owned business that provides a wide range of kitchen services to port pirie and the surrounding area. Some of the quality services we provide our clients include...