Quotes from Mini Skip Truck Hire Businesses in Safety Bay WA
Let us get you 3 quotes in
Top Mini Skip Truck Hire Businesses in Safety Bay WA
Servicing all of Perth
5 Recommendations
They were professional, punctual, and I'd be happy to recommend them to anyone.
Skip & Truck Hire, Mini Skip Bin Hire, Skip Hire, Arborist, Cleaning, Cleaning Services - Commercial, Garden Maintenance, Irrigation Systems, Landscaping & Gardening, Lawn & Turf, Lawn Mowing, Rubbish Removal, Tree Felling
1 Recommendation
They were friendly, reliable and great communication and service.
Between 25 and 30 km from Safety Bay 6169
Bulk Waste Collection: Affordable skip bin hire Perth. Heavy duty skip bins delivered on time!
Between 30 and 35 km from Safety Bay 6169
Providing skip bins to Perth's southern suburbs for the removal of residential and commercial waste.
Between 35 and 40 km from Safety Bay 6169
No matter how big or how small we have bins for hire to suit your needs like the mini bins.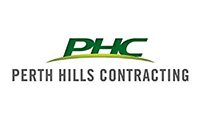 Friendly advice & Competitive prices.
Perth Hills Contracting offer an all in one service for general property maintenance and landscaping. We are a family business based in Kalamunda and service rural properties from Mundaring to Roleystone & surrounding suburbs....
Competitive Pricing
Bins ranging from 10m3 to 20m3
Drive Way Construction
Recommendations (1)
Zac did an excellent job removing my sand - he dropped the bin and picket up the bin promptly, offered flexible dropping&pickinh-up time frame, and his bin price is cheaper comparing with many other online quotes. I would absolutely recommend him. Regards, Jim.
Between 45 and 50 km from Safety Bay 6169
Running the business for 8 years and Over 12 years of experience in ths trade
1 Recommendation
Organized bin and now having delivered all within half an hour, can't do better than that! Thank you.
7 days a week domestic and industrial waste removal. Servicing Fremantle to Yanchep and to Ellenbrook. Cartaway Bin Hire is Perths reliable bin hire service
Between 50 and 55 km from Safety Bay 6169
Contact us today!
Earthworks and Waste Removal
Swimming pools & all site work
Waste removal
No job too big or small
Delivers sand and topsoil
Recommendations (34)
These guys did a great job clearing my entire back yard in less than a day, about 15m3 by hand due to limited access. Would definitely recommend.
Between 55 and 60 km from Safety Bay 6169
Contact us today for more information.
3 Recommendations
Michael D
on 21 Nov, 2016
They were very nice people and very professional work radius
ABN checked
License checked
Skip & Truck Hire, Mini Skip Bin Hire, Skip Hire, Rubbish Removal