Quotes from Second Hand Furniture Retailers in Midland WA
Let us get you 3 quotes in
Top Second Hand Furniture Retailers in Midland WA
Between 15 and 20 km from Midland 6056
Perth Building Salvage, Demolition and Contracting
4 Recommendations
connected with Vinsan Salvage through hipages.com.au and we have confirmed that they would recommend them.
Between 30 and 35 km from Midland 6056
Furniture - Second Hand, Arches, Attic Access Ladders, Bamboo Flooring, Bathroom Sinks, Bathroom Vanities, Baths, Beds, Book Cases, Brackets, Building Supplies, Cabinet Doors, Cabinet Hardware, Cabinet Making, Clothesline,...
1 Recommendation
Very friendly and helpful, would highly recommend Hank for handyman services.
Between 70 and 75 km from Midland 6056
Contact us today for more information.
6 Recommendations
Ben was quick, efficient and very reasonably priced. I would recommend his service to all.
Between 2540 and 2545 km from Midland 6056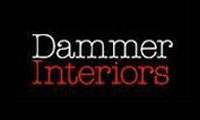 +3
Work is carried out to exacting standards, on time and within a budget.
Louise offers a comprehensive design service, incorporating all aspects of interior architecture, lighting design, spatial planning, procurement, build and decoration.
Comprehensive design service
Interior Architecture
Lighting Design
Between 3220 and 3225 km from Midland 6056
Furniture - Second Hand, Balustrading, Bathroom Accessories, Bathroom Fittings, Beds, Blinds, Book Cases, Brackets, Cabinet Hardware, Chairs, Cladding, Cleaning, Clothesline, Coffee Tables, Columns, Concrete Protection...
1 Recommendation
Dan Stewart has put up the shed and did a real fine job, a very nice gentlemen. Glad to recommend for any job.
Between 3235 and 3240 km from Midland 6056
Furniture - Second Hand, Cabinet Making, Coffee Tables, Dining Tables, Furniture - Custom Design
1 Recommendation
I am really happy with the service provided by Vella Furniture. Paul a humble honest person . His level of joinery detail was impressive as really take pride and care for customers end expectations . Highly recommend him.
Between 3250 and 3255 km from Midland 6056
Our wide range of European beechwood chairs, handcrafted and manufactured in Lebanon, are supplied to our clients raw, polished, antique gilded or upholstered, and we also provide special orders in Oak.
Between 3255 and 3260 km from Midland 6056
Servicing In Bayside And Surrounding Suburbs. Kitchen, Bathroom And Laundry Repairs, Picture Hanging, General Timber Work, Cabinetry And Painting.
48 Recommendations
Thank you so much John, for your help and really awesome service. It is re-assuring to know there are multiple-skilled people like you who can assist with jobs large and small alike. I will always recommend you.
Between 3280 and 3285 km from Midland 6056
Furniture - Second Hand, Staircases
1 Recommendation
Mark was very prompt and he did a thorough and excellent job. The service was equally excellent and his workmanship was worth the money I paid for. I highly recommend him and his business.