Quotes from Second Hand Furniture Retailers in Melbourne VIC
Let us get you 3 quotes in
Top Second Hand Furniture Retailers in Melbourne VIC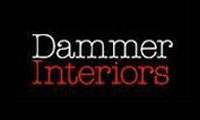 +3
Work is carried out to exacting standards, on time and within a budget.
Louise offers a comprehensive design service, incorporating all aspects of interior architecture, lighting design, spatial planning, procurement, build and decoration.
Comprehensive design service
Interior Architecture
Lighting Design
Between 5 and 10 km from Melbourne 3000
Our wide range of European beechwood chairs, handcrafted and manufactured in Lebanon, are supplied to our clients raw, polished, antique gilded or upholstered, and we also provide special orders in Oak.
Between 10 and 15 km from Melbourne 3000
Furniture - Second Hand, Cabinet Making, Coffee Tables, Dining Tables, Furniture - Custom Design
1 Recommendation
I am really happy with the service provided by Vella Furniture. Paul a humble honest person . His level of joinery detail was impressive as really take pride and care for customers end expectations . Highly recommend him.
Between 15 and 20 km from Melbourne 3000
Servicing In Bayside And Surrounding Suburbs. Kitchen, Bathroom And Laundry Repairs, Picture Hanging, General Timber Work, Cabinetry And Painting.
48 Recommendations
Thank you so much John, for your help and really awesome service. It is re-assuring to know there are multiple-skilled people like you who can assist with jobs large and small alike. I will always recommend you.
Between 30 and 35 km from Melbourne 3000
Furniture - Second Hand, Staircases
1 Recommendation
Mark was very prompt and he did a thorough and excellent job. The service was equally excellent and his workmanship was worth the money I paid for. I highly recommend him and his business.
Furniture - Second Hand, Balustrading, Bathroom Accessories, Bathroom Fittings, Beds, Blinds, Book Cases, Brackets, Cabinet Hardware, Chairs, Cladding, Cleaning, Clothesline, Coffee Tables, Columns, Concrete Protection...
1 Recommendation
Dan Stewart has put up the shed and did a real fine job, a very nice gentlemen. Glad to recommend for any job.
Between 300 and 305 km from Melbourne 3000
Furniture - Second Hand, Book Cases, Chairs, Clothesline, Coating Materials, Cubby Houses, Decking Oil, Dining Tables, Door Handles, Entertainment Units, Gutter Cleaning, Handyman, Lawn Mowing, Mailboxes, Wood Care Products
5 Recommendations
Elizabeth P
on 30 Nov, 2016
Matt was very professional in his manner and was very easy to work with. He was punctual and was in contact with me to inform of the quotation, commencement date - time of arrival on the job and estimated completion time. Any questions that I may have had was met with a very timely response. His work was of a very high standard. I would not have any reservations in using Matt again and or recommending him to others. A pleasure to do business with.
Between 320 and 325 km from Melbourne 3000
  Batesy offers a local,friendly and small cost effective removal service in the Albury/ Wodonga surrounding areas.Insured,discounts pensioners and students. We offer hourly and daily rates.  For more information please...
Between 525 and 530 km from Melbourne 3000
Furniture - Second Hand, Beds, Cabinet Doors, Cleaning Products, Cleaning Services - Commercial, Decking, Decking Oil, Engineering - Structural, Furniture Removal, Gazebo, Joinery, Kitchen, Plastering & Gyprock, Project...
1 Recommendation
Muhammad did a very good job, he was quite quick and happy to provide further service.
Between 540 and 545 km from Melbourne 3000
SouthSide Home Services has been in business for 3 years. We are a Canberra based business that looks after all your home repair, maintenance and improvement needs. Call us for a reliable and friendly service.
16 Recommendations
Jason was prompt and competent, fixed several different things and very good value for money.