Quotes from Rainwater Tank Installation Experts in Bunbury WA
Let us get you 3 quotes in
Top Rainwater Tank Installation Experts in Bunbury WA
ABN checked
License checked
Family owned and operated plumbing and gas fitting business, Located North of the river in Perth WA. Professional and reliable friendly service.
With 20 years experience Lining Tanks in Victoria, NSW.
1 Recommendation
Wayne was very easy to get along with and showed good knowledge in his area. He was professional and the job seems to be to a very good standard.
Beyond Irrigation PUMP REPAIRS AND PURCHASSE RETICULATION
We are a team of insured and experienced commercial contractors who will handle your domestic construction needs. We offer property maintenance services, with a workmanship guarantee that will surely match our client's needs.
Between 55 and 60 km from Bunbury 6230
IF ITS MADE OF CONCRETE, WE CAN DO IT!
6 Recommendations
messy but beautiful job done. thrilled with the finished result. reaconnend getting quote for job rather than hourly rate. thank you for providing a wonderful service HiPages ..:)
Between 75 and 80 km from Bunbury 6230
ABN checked
License checked
Pipeline Plumbing is a Southwest based Plumbing & Gas Fitting Business offering reliable & friendly service to it's clients.
3 Recommendations
Bill was efficient, helpful and punctual. He did an excellent job and is just a really nice guy. We will continue to use him and recommend him to family and friends
Between 100 and 105 km from Bunbury 6230
P M Archdall Tankmakers has more than 50 years of total experience in rainwater tank installation. We manufacture, supply and install premium quality rainwater tanks in Nannup, Western Australia, that will stand the test of time.
2 Recommendations
P M Archdall Tankmakers were convenient to work with. Peter sorted everything out and the rainwater tank looks wonderful.
Between 115 and 120 km from Bunbury 6230
ABN checked
License checked
EXPERIENCED PLUMBERS IN THE MANDURAH AREA, SERVICING SUBURBS PERTH TO WAROONA
Between 145 and 150 km from Bunbury 6230
ABN checked
License checked
Established 1985
3 Recommendations
Kevin did a very good job and I'm very happy with him. I'm very pleased with his work, he turned up on time and kept the quote.
Between 165 and 170 km from Bunbury 6230
ABN checked
License checked
Rainwater Tanks, Installation, Poly Water Tanks, Repairs, Suppliers, Appliance Installation, Arborist, Asphalt, Awnings, Bathroom, Bathroom Accessories, Bathroom Fittings, Bathroom Sinks, Bathroom Vanities, Baths, Brackets,...
1 Recommendation
connected with Fix It and Build It Property Services through hipages.com.au and we have confirmed that they would recommend them.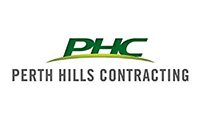 Friendly advice & Competitive prices.
Perth Hills Contracting offer an all in one service for general property maintenance and landscaping. We are a family business based in Kalamunda and service rural properties from Mundaring to Roleystone & surrounding suburbs....
Competitive Pricing
Bins ranging from 10m3 to 20m3
Drive Way Construction
Recommendations (1)
Zac did an excellent job removing my sand - he dropped the bin and picket up the bin promptly, offered flexible dropping&pickinh-up time frame, and his bin price is cheaper comparing with many other online quotes. I would absolutely recommend him. Regards, Jim.
Between 170 and 175 km from Bunbury 6230
ABN checked
License checked
Rainwater Tanks, Installation, Bathroom, Gas Fitters, Hot Water Systems, Plumbers
7 Recommendations
Plumber showed up on time and had already run basic tests before I showed up. Did the job quickly and did it well. Would hire again