Licensed Plumbers in Narre Warren South VIC
Let us get you 3 quotes in
Top Plumbers in Narre Warren South VIC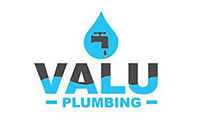 ABN checked
License checked
YOUR LOCAL, LICENCED PLUMBING SOLUTION
Valu Plumbing have been working in the plumbing industry ince 2003. After working as a plumber in England, Licenced Plumber Daniel White returned to Australia to start his own plumbing business.With experience working in high...
CLEAN – RELIABLE – HONEST
13 Years of Experience
ABN checked
License checked
Hire Turnbull Plumbing Pty Ltd if you want dependable solutions. We have been in the industry for the last 15 years. We handle residential and commercial projects. We work on blocked drains, grease traps, and more.
7 Recommendations
Adam did a great job on the various gutter and roof issues I had. Courteous, timely and tidy. No longer do I have a waterfall off the front verandah!
ABN checked
License checked
Cheap N Reliable Plumbing have a long established reputation for professionalism and quality service.
36 Recommendations
I went with the quote from CheapNReliable Plumbing and the job has been completed satisfactorily. Everything is working well again
ABN checked
License checked
LEADERS IN SUSTAINABLE IRRIGATION SYSTEMS. A HIGHLY RECOMMENDED COMPANY CALL NOW TO ENQUIRE 0417 118 888
33 Recommendations
We were quite happy with the work Aqua Systems Victoria did which was for repairs and new installation. I would definitely recommend their service.
ABN checked
License checked
Are you searching for an experienced plumber in Carrum Downs? I have 35 years of experience as a qualified plumber. I also do gutter installations and repairs for homeowners. I provide a guarantee for all my projects.
53 Recommendations
Mick was knowledgeable and professional and I'll definitely use him again.
ABN checked
License checked
Contact us today for more information.
7 Recommendations
Job was done well. They have a very good attitude as a trades-person. I got not complaints, they did the job pretty quick and I'm happy with it.
ABN checked
License checked
We offer a comprehensive array of plumbing services in Beaconsfield Upper, Victoria to cater to all your plumbing requirements ranging from grey water systems to blocked drains, home renovations, backflow systems and more.
3 Recommendations
They did a fantastic service, very prompt in their work, and I'd be happy to recommend them to anyone.
ABN checked
License checked
Plumbers, 24/7 Emergency Plumbers, Backflow Systems, Blocked Drains, Drain Repairs, General Maintenance, Grey Water Systems, Home Renovations, Hot Water Unit Installation, Hot Water Unit Repairs, New Drains, New Homes,...
ABN checked
License checked
We are dedicated to finding the right, most cost effective, long term solution to any blocked drain problems you may have.
ABN checked
License checked
Emergency Plumbing 24/7
1 Recommendation
SMG Plumbing & Gasfitting responded quickly and cleaned up after completion. I was happy with the job.
ABN checked
License checked
P & A Plumbing Solutions has been in business for the past 18 months. We provide reliable plumbing services to our customers at very affordable rates. Call us now!
4 Recommendations
Tim did the job quickly and professionally. I would be happy to recommend him to anyone.
ABN checked
License checked
PJT Green Plumbing provides you with complete solutions for the design, supply and installation of environmental plumbing including rainwater tanks, solar hot water, storm water systems and water saving devices.
1 Recommendation
Paul was fast and efficient in repairing a pinhole leak at the base of a 19,000 litre watertank and he provided a professional service.