Top Interior Decorators in Adelaide SA
Let us get you 3 quotes in
Top Interior Decorators in Adelaide SA
ABN checked
License checked
Workers are carefully monitored and supervised to provide you with a high standard of workmanship and value for money.
1 Recommendation
connected with Adrian Krieg Painter & Decorator through hipages.com.au and we have confirmed that they would recommend them.
We give advice on all aspects of interior decoration.
3 Recommendations
Trish is absolutely fantastic to work with! She is friendly and is so easy to communicate with regarding design ideas.
Customers can count on Trish Pickering Interior Design if they need an expert in interior design. Customers can benefit from high quality services that are priced competitively.
ABN checked
License checked
Contact us today for more information.
ABN checked
License checked
Are you wondering what type of colour goes well with your furniture? Made Easy Maintenance and Buildings can help you with that. Find out more about our interior decorating services by calling us today.
20 Recommendations
Made Easy Maintenance and Building were good value for money, good communication and delivered high quality result.
Buy original art directly from Australia's best artists. Bluethumb has thousands of original paintings and artwork for sale online. Once you've painted or renovated, complete your room with a beautiful painting.
ABN checked
License checked
No job to small for lee and Reece You will get the best quality job as we draw on our 45 years experience to create a dream home. TWO STOURY HOMES A...
18 Recommendations
Lee was excellent. Turned up when he said, reasonable quote, very knowledgeable and experienced, quality work, and cleaned up after. We'll use him again.
Adelaide Interior Designer, Michael Randall-Smith, has for over 25 years, worked on some of the most prestigious projects, including Grand Residences, Commercial properties and Show Homes.
8 Recommendations
He was very good and excellent worker. He was professional and I would be recommending him.
Interior Decorating, Colour Consultancy, Fabric, Wallpapering, Interior Designer
South Australia's Colour Design Professional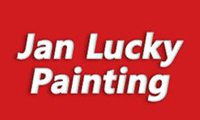 For all enquiries contact us today!
Excellent Service
Trusted and Reliable
Local Business
HOUSE OF ALLURE INTERIORS & DESIGN GUARANTEE All products sold at House of Allure are fully guaranteed for quality and workmanship. All House of Allure custom products are made in Australia in our reliable, professional...
2 Recommendations
connected with House of Allure Interiors & Design through hipages.com.au and we have confirmed that they would recommend them.
Between 5 and 10 km from Adelaide 5000
Virginia Stallard and Cath Tonkin have gained a reputation as specialists in residential interiors. As professional interior designers, they will ensure you receive attention to detail, quality workmanship and personalised...
Interior Decorating, Colour Consultancy, Soft Furnishing Suppliers, Wallpapering, Interior Designer, Kitchen, Kitchen Design
I'm an upholsterer & curtain maker & have a passion for giving the groove back to old furniture, vans & cars!! I'm studying interior design & love texture.
Browse the local directory for Interior Decorators in States and Capital Cities