Quality Gate Installation Experts in Strathpine QLD
Let us get you 3 quotes in
Top Gate Installation Experts in Strathpine QLD
I like to focus BBB'S work around jobs I can be proud of.
I am a qualified sheet metal, stainless welder fabricator of all ranges of metals and styles from welding stainless steel, aluminum, brass and steal to polishing, research and development and design.
Owner Operated
Husband and wife team!
Local Brisbane business
12 years trading
100% customer satisfaction
5 year fix it free warranty
Manufacture warranties
Fair competitive pricing
Service with a smile
New Installations, Repairs & Servicing for all of your Automatic Gate & Parking Solutions
6 Recommendations
Peter was quick, did a good job and a cheap price. He rang me a week after the job was completed to checked it which was really a good follow up. I am happy to recommend him to anyone.
Between 5 and 10 km from Strathpine 4500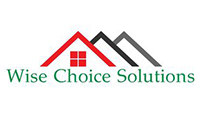 Contact us for more information.
specialize in home maintenance
one stop business
quick and easy solution
Affordable Pricing
Recommendations (1)
connected with Wise Choice Solutions through hipages.com.au and we have confirmed that they would recommend them.
+14
ABN checked
License checked
24/7 Emergency repairs and same day service, Brisbane to Sunshine Coast.
Aussie Door Solutions is a locally owned and operated small business. Our profession and trade is the supply and installation of all brands of garage doors, automatic garage door openers, garage door repairs and garage door...
Automatic Garage Door Openers
Garage Door Service & Repairs
Commercial & Industrial Door
24/7 Emergency repairs
Recommendations (6)
He did a very good job. He was very helpful and although there was a bit of difficulty he was able to work it out and the price was also very reasonable.
Contact us today for more information.
+33
ABN checked
License checked
Contact us today for more information.
Experienced in fencing & gate
Servicing your local area
A great reputation around QLD
Recommendations (13)
I would definitely recommend Tiger Fencing Brisbane. They were quick, very professional and did a really excellent job.
Between 10 and 15 km from Strathpine 4500
ABN checked
License checked
We manufacture our own range of garage doors, gates & equipment in our workshop as well as using quality well known local brands.
10 Recommendations
Good to deal with, truthful, prompt and clear. They made it easy for me, I am happy with the quality of their work and advice. Price was reasonable and good at providing min-max options.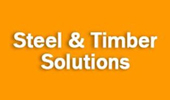 ABN checked
License checked
For all enquiries contact us today!
40+ Years Industry Experience
Building Repairs & Maintenance
Pool Decks,Welding,Fabrication
Fully Licensed & Insured
Free Quotes
Recommendations (5)
Brian was quick to provide a good quote, and when we accepted, he was available to start immediately. He arrived at the agreed time and did an excellent job.
ABN checked
License checked
"Safety, Security, Prestige... Lightweight and Durable Aluminum GUARANTEED For Life"
18 Recommendations
It was great. They have been absolutely excellent. I would recommend them to other and would use them again.
Between 15 and 20 km from Strathpine 4500
ABN checked
License checked
A wide range of solutions that suit your needs and property
10 Recommendations
Paul was polite and extremely professional with nothing being a difficulty. Very good job and very pleased with the service! Thanks! highly recommended!
Contact us today for more information.
25 Recommendations
Neville & Jenniffer K
Turned up on time and did a really wonderful job, I highly recommend Andrew Gray Fencing
SEVERAL YEARS OF INDUSTRY EXPERIENCEPANEL BEATING| WELDING | SPRAY PAINTING
2 Recommendations
Paulie was fantastic. Hardworking guy who knew he stuff. I hope that I need something he can fix in the future.
Russell has 20 years experience in the fencing business. For quality fencing and gates at affordable prices, call Russell for a Free Quote . If I have not replied to you in 3 days please email me on...
25 Recommendations
Trisha and Russell were very professional in their approach. A quote was submitted quickly. Relevant questions were asked to make sure the job could be done to our standards. Russel and his workers were on time every day and kept us informed at all time about what was going on. The trademanship was excellent, we are very happy with the fence. I'll recommend Hackett Fencing to anyone who wants a fence done for a fair price, professional attitude and great workmanship. Eric Ramonda - The Gap.
ABN checked
License checked
NO JOB TOO BIG OR TOO SMALL • ON TIME ON BUDGET • QUALITY WORKMANSHIP • FREE QUOTES
These robust traditional fencing designs will add a new dimensions to any home frontage.
Browse the local directory for Gates in States and Capital Cities