Quotes from Garden Supplies Specialists in Hoxton Park NSW
Let us get you 3 quotes in
Top Garden Supplies Specialists in Hoxton Park NSW
"Landscape with A Click" Gardening Made Easy with Plant-a-Garden & JAMA Horticultural Consulting Services
Between 20 and 25 km from Hoxton Park 2171
TURF SOLUTIONS FOR LANDSCAPE GARDENERS
8 Recommendations
Millers Turf Farm were hard working professionals. I would highly recommend their service to others.
Landscape. Maintenance. Horticulture.
2 Recommendations
He did a good job, arrived on time, punctual and good communications. I already contracted him to attend regularly to my garden.
Between 25 and 30 km from Hoxton Park 2171
D & V Turf Supplies are suppliers of quality turf located in the North West boundary of Penrith at Agnes Banks, NSW which is only a short drive from Richmond and Windsor in The Hawkesbury.
Are you looking for reliable and high-quality garden supplies in Menai delivered at reasonable prices? Contact Jim's Mowing Menai for fast and reliable services. 100% satisfaction is guaranteed on the job.
Garden Supplies, Delivery Service, Suppliers, Garden Maintenance, Garden Sculpture, Landscaping & Gardening, Lawn Mowing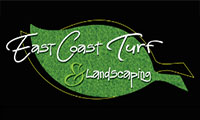 +16
"THINK OUTSIDE THE SQUARE"
East Coast Turf is committed to achieving client satisfaction and believe that an unwavering level of quality workmanship along with effective and clear communication is the key.
Synthetic Grass Installation
Real Turf Removal
Real Turf Installation
Playgrounds
Retaining Walls
Recommendations (10)
East Coast Turf Pty Ltd did the job. They were very reliable, prompt and very nice well nature. They were also friendly and easy to go with. I would be happy to recommend them.
Between 30 and 35 km from Hoxton Park 2171
We have everything for your Garden and Landscaping Needs. LMLS also provides a full Landscape Construction and Design Service so it's the perfect time to give your garden a makeover!
2 Recommendations
They were very fast and efficient. They were also very prompt and did a good job.
We provide professional landscape design and garden maintenance services. 
Nice and friendly garden supplies specialist. Hard-working, quick and efficient!
10 Recommendations
Went with James Hamilton for the work as we wanted to have viburnum tree hedges trimmed and he was fine. He turned up and did the job on time and was neat and tidy about it, also the price was reasonable and no problem with it.
Between 35 and 40 km from Hoxton Park 2171
Gardening Plus is proud to maintain award winning gardens in the Hills area.
5 Recommendations
Troy and the team from Garden Plus were exceptional from the first contact until the time they left. Work was completed as per quote and on time. Would recommend the team to anyone.