Quotes from Access Equipment Hire Services in Mudgeeraba QLD
Let us get you 3 quotes in
Top Access Equipment Hire Services in Mudgeeraba QLD
With over 20 years' experience in the industry, proudly servicing Melbourne and greater Victoria, please call today for a competitive quote for your earthmoving equipment hire needs.
5 Recommendations
Innovative Earthmoving Pty Ltd were quick to respond, turned up when they said they would and has done a great job.
I have been in the tree industry for thirty plus years, and throughout this time I have gained a broad knowledge in safely removing awkward, dead, storm damaged and other unsafe trees efficiently and carefully.
Between 10 and 15 km from Mudgeeraba 4213
"Excavation and Soil Transport Solutions"
Between 30 and 35 km from Mudgeeraba 4213
ABN checked
License checked
Landscape construction, structures, softscapes, maintenance, earthworks & excavation, synthetic grass & softfall wet pour rubber surfaces. One stop shop for your outdoor project, without the need to engage multiple contractors.
Over 15 years experience
Style Landscapes Bobcat & Tipper Hire offer an affordable, experienced, reliable service for all your landscaping, bobcat and tipper needs.
Qualified
Professional & Reliable
Bobcat & Tipper
Gold Coast
South Brisbane
Ipswich
Recommendations (3)
Very prompt and professional. Takes time to confirm my exacting instructions.
Between 60 and 65 km from Mudgeeraba 4213
ABN checked
License checked
Contact us today for more information.
Reliable
Fast Efficient Services
Competitive Pricing
Recommendations (3)
Warren provided a professional and friendly service. He quoted a fair price and did an outstanding job to high standards. I will be using his services again in the near future and have no reservations in recommending him. Oliver.
Between 65 and 70 km from Mudgeeraba 4213
Contact us today for more information.
Between 75 and 80 km from Mudgeeraba 4213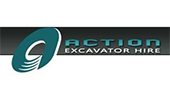 +11
Making your job easy!
With over 40 years of experience in the earth moving and demolition industry, we are Brisbane's best and most experienced operators! I have helped many customers that weren't satisfied with other operators. Be aware that...
quality workmanship
professional
prompt
Between 85 and 90 km from Mudgeeraba 4213
Access Equipment, Excavator, Excavation
6 Recommendations
Jim was very meticulous with his work. He was able to work in very confined conditions and he was extremely adept with his use of his excavator. He also cleaned up the mess from all the excess soil that was removed to lay pipes and he was very willing to do whatever I asked of him. I highly recommend him. Judy H
Between 90 and 95 km from Mudgeeraba 4213
+10
One call, one company, all your landscaping done at wholesale prices when you need it.
We are a small, dedicated team intent on delivering our products at a fair price for all. Located in Brisbane, QLD we travel from the Gold Coast to the upper regions of the Sunshine Coast including the Lockyer Valley &...
Exceed Australian Standards
Delivering value for money
All your Landscaping Needs
Recommendations (2)
Patrick from Turton's Land Care did a wonderful job, I am very very with the end result job and I would recommend them to anybody.
Between 95 and 100 km from Mudgeeraba 4213
Groundbreaker offers an earthmoving and excavations service second to none. All of our operators have many years of experience and pride themselves in the high calibre jobs they achieve for our clients.
1 Recommendation
Would fully recommend Ground breaker. They were professional, kept in contact and when a problem arose, made sure they dealt with it asap. The completed job was professionally done.
Between 100 and 105 km from Mudgeeraba 4213
GET IT DONE The right equipment. The right advice. Job done!