Hire Dishwasher Repair Experts in Newcastle NSW
Let us get you 3 quotes in
Top Dishwasher Repair Experts in Newcastle NSW
ABN checked
License checked
We pride ourselves on quality and customer satisfaction.
3 Recommendations
The work was very well priced with what we wanted done and we were really happy with it.
ABN checked
License checked
Chaz Be Cool has more than 20 years of experience. Established in 1990, we continue to supply our customers with the best and the latest cutting edge products.
1 Recommendation
I have hired Chaz to work at my clients home renovation project. Chas was friendly, courteous, on time and reliable. He installed the cabling and machines for 3 x new air conditioning units. He was friendly, courteous efficient and work area was very tidy and clean. Professional and knowledgeable.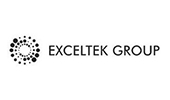 +3
ABN checked
License checked
Newcastle's leading appliance servicing, repair and installation specialists
EXCELTEK GROUP is the leading appliance servicing specialist for Newcastle, Maitland, Lake Macquarie and surrounding areas. With over 24 years of experience and over one hundred thousand satisfied customers, our reputation is...
Dishwasher specialists
Washing machine specialists
Refrigerator specialist
Oven specialist
Between 45 and 50 km from Newcastle 2300
Appliance Repairs, Dishwashers, Clothes Dryers, Heaters, Microwaves, Refrigerators, Television Repairs, Vacuum Cleaners, Washing Machines, Air Conditioning, Gutter Cleaning, Heaters
21 Recommendations
Celtic Trades completed job and it was excellent work. They fixed my dishwasher. It was a great service and would recommend them.
Between 55 and 60 km from Newcastle 2300
We have been servicing the central coast for over 30 years so no matter were you live we have you covered servicing from Morisset area across to Belmont and down to Gosford and Terrigal areas.
2 Recommendations
Sean was really good. He was on time and did a good job. I am happy with the result and I would definitely recommend him.
Between 75 and 80 km from Newcastle 2300
We have offered skilled repairs for your Dishwasher since 2003 Have a look at our testimonials. We can often come the same day or the next day. NSW CENTRAL COAST only please:
30 Recommendations
Appliance Science was very helpful, everything went well and we were happy with the job.
ABN checked
License checked
Appliance Repairs, Dishwashers, Clothes Dryers, Heaters, Hot Water Systems, Microwaves, Ovens & Range Hoods, Refrigerators, Stoves & Cooktops, Washing Machines, Appliance Installation, Electricians
1 Recommendation
Very professional, went out of their way to help, I thought his prices were very reasonable, would highly recommend.
Between 80 and 85 km from Newcastle 2300
John Hull Electrics has been providing air conditioning - appliances, sales service and maintenance to the Central Coast since 1987.
11 Recommendations
Mark was very helpful and friendly when giving me a quote and they turned up on time to complete the job very happy
We have been in the business for over a year now and we specialize on doing appliance repairs!
Between 110 and 115 km from Newcastle 2300
ABN checked
License checked
Simple. Affordable. Effective.
1 Recommendation
Mark was excellent, prompt service, called on approach and arrived on time. Mark was efficient, knowledgeable and honest. I liked the flat rate fee structure, it was good to know upfront what we were up for. We would definitely use him again.
Between 130 and 135 km from Newcastle 2300
Call us today!
2 Recommendations
I was very happy with the job done. Jason rang me and made a time to come. He gave me all options, for my job. He was very professional, and I would recommend " Microtek" if you are in need of a repairman.
ABN checked
License checked
If you're looking for affordable, reliable and friendly appliance repairs, here at Affordable Services we would love to be of service to you!
4 Recommendations
He was fast, came when I asked him to and gave advice on what I needed to do. I would recommend him.
Browse the local directory for Dishwasher Repairs in States and Capital Cities