Quotes from Blind Installation Experts in Ballarat VIC
Let us get you 3 quotes in
Top Blind Installation Experts in Ballarat VIC
We are Australia's fastest growing flooring brand, offering a wide range of products including carpet, vinyl, timber flooring and blinds. Our international buying power through a 150 store network gives us access to better...
An industry leader constantly sourcing cutting edge products to satisfy all market needs. From traditional to the very latest trends, we have a solution for you. Along with a five year warranty and free measure and quote.
5 Recommendations
Davidson's Blinds and Shutters has completed installing blinds and they were good, quick and thorough.
Stunning and versatile blinds for your home or office
Between 35 and 40 km from Ballarat 3350
Based in the thriving town of Ballan, Central Highlands Flooring & Blinds services the Moorabool, Hepburn & Eureka Areas in a large range of flooring and blinds needs.
Between 75 and 80 km from Ballarat 3350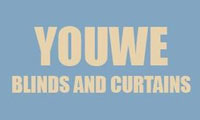 Contact us today for more information.
Quality Work Guaranteed
Experienced Tradesmen
A Professional Service
We Use The Finest Materials
Contact Us Today
Recommendations (4)
Fantastic service, excellent work and at the best price too. I would really recommend Vijay - he is extremely responsive and flexible.
WELCOME TO WESTCOAST FLOORINGTHE SPECIALISTS IN INSTALLING AND SANDING TIMBER FLOORSLocally owned and operated, Westcoast Floors is one of the largest timber flooring companies in Victoria - covering both residential and...
Quality blinds & curtains at factory direct prices! Roller Blinds,Timber Venetians, Roman Blinds, Vertical Blinds, Plantation Shutters, Stiffened Lace Blinds, Drapes & Soft Furnishings. FREE measure & quote!
6 Recommendations
Blind Ambition was the company we chose to install our blinds, they were quick with responding , organising an appointment and installation.
Blinds, Full Service, Indoor, Installers, Awning Suppliers, Awnings, Blinds Suppliers
Between 80 and 85 km from Ballarat 3350
Would you like high-quality blinds with friendly in-person service? You have come to the right place! The Roller Shutter Guy has 23 years of impeccable and personalised services at the lowest rates to clients.
Between 90 and 95 km from Ballarat 3350
Simpatico caters for all aspects of interior design and no job is too small. We also offer property styling to help you maximise your investment return.
3 Recommendations
We have used this company twice now for interior designs and we couldn't be happier with the end results of our renovations and the services they provided as well. Attention to detail was superb and I wouldn't hesitate to give a recommendation to them for others to know they should use them!
Quality Carpet & Flooring Solutions in Melbourne, Victoria, Australia
1 Recommendation
Mike from Mikes Carpet Discounters did a very good job. He was very efficient, professional and came on time. I would definitely recommend.
+30
The Best Service, Quality & Price in Victoria, Call Us Now For Your Obligation Free Measure & Quote.
Put us to the test! PRODUCTS Cafe / Outdoor Blinds Awnings Secutiry Roller Shutters Plantation Shutters
Many Years of Experience
Servicing all of Victoria
Cafe/Outdoor Blinds
Security Roller Shutters
Window Shutters & Awnings
5 Year Warranty
Best Service, Quality & Price
Honest, Reliable & Trustworthy
Locally Owned & Operated
We go the extra mile to help make things simple and offer you peace of mind with our Best Price Guarantee and 5 Years Warranty.
Blinds, Full Service, Indoor, Installers, Blinds Suppliers, Roller Shutters, Window Shutters
PERFECT SOLUTION FOR YOUR WINDOWS
Browse the local directory for Blinds in States and Capital Cities