How Much Does Ducted Air Con Cost?
Last Updated Mar 12, 2015 · Written by Rob Schneider
Air Conditioners|Renovation Costs
If you're looking for the ultimate in
air conditioning
, you're looking for a ducted air con that can keep your whole house cool. Ducted air conditioning isn't cheap, but is it affordable? Let's look at some of the questions surrounding installing a ducted system and try to come up with some answers.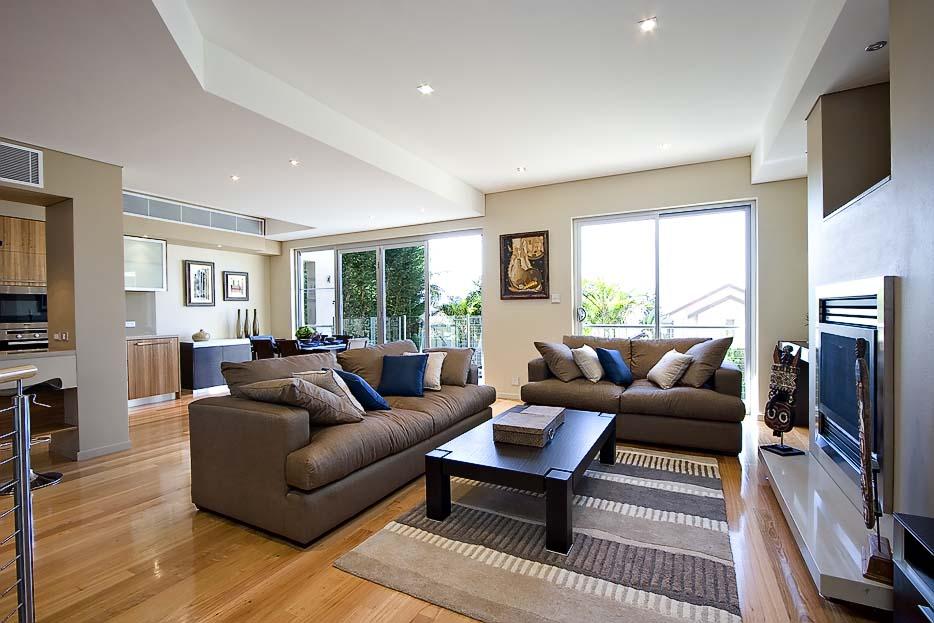 ©CVMA Architects
Installing Ducted Air Conditioning
Any ducted air conditioning system operates from a central cooling unit which then sends cool air to different rooms of the house via ducts. The cooling unit itself is more expensive than a window mounted air con because it has to have a large enough cooling capacity to cool every room the ducting leads to.
While the ducting is not expensive, installing it is, because it has to be hidden behind the walls and/or under the floor and then attached to a wall mounted outlet. On top of that, only a licensed installer can do the installation work for you. Aside from the expertise needed to install the system, electrical and/or gas connections must be made.
How Much Does Ducted Air Con Cost?*
All ducted air conditioning systems have the complexities of installation in common. There are differences, though. The cost of the system also depends on:
The size of the system
The area of your home, expressed in square metres
The number of outlets and zones you require
A multi-storey home will require vertical ducting, which will add to the total cost
How much noise the system generates - inverters are generally quieter than non-inverter models
It's important not to skimp on the size (or capacity) of your system to try to save money. The size is measured in kilowatts (kw). A 4.2kw system will effectively cool a small area only. You might save money on the system, but it would have to run continually to cool a room. This would make your energy bills skyrocket and significantly reduce the life of the system.
Every home is different, but as a general guide:
A small, basic air conditioning system suitable for an apartment or small home might cost $6000 to have installed
A system for the average single storey home costs around $10,000 to $12,000
Expect to pay $15,000 or more for a ducted air con system for a larger 2-storey home
Getting several
quotes for air conditioning
will help you in a number of ways. Of course, you will want to consider the cost, but you can learn from the recommendations of the supplier/installers you get quotes from, too. What capacity system do they recommend? If they all agree on the size of the system you should install, take their advice. If they don't agree, ask them why one recommends a lower or higher capacity system.
If there is a significant price variation, ask about that, too. One system may be an inverter system, which will be quieter and may use less energy as well. After you've purchased your ducted air con system, you will continue paying for the energy it uses. A more energy efficient system will pay you back for the price difference, so it's an extra investment worth paying for.
*Cost and prices in this article are indicative and should only be used as a guide. They also vary locally and are subject to market forces.