How Much Does a Granny Flat Cost?
Last Updated Mar 12, 2015 · Written by Rob Schneider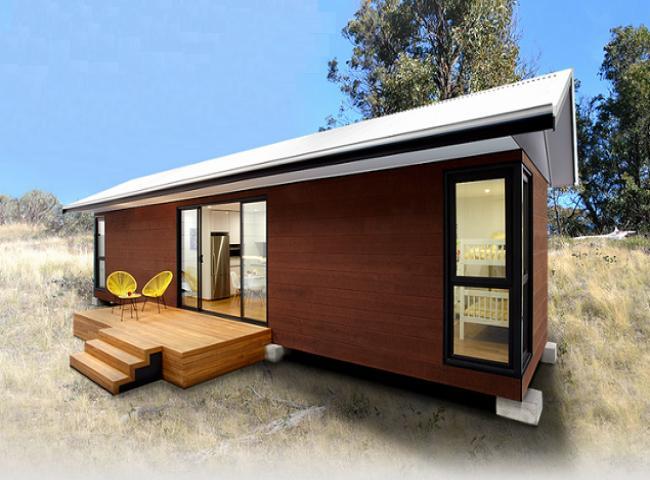 ©Granny Flat Finder
Building a Granny Flat
Many councils encourage building granny flats today because of housing shortages. They strictly define what a granny flat is, though. The regulations in Sydney are similar to those in other areas:
Only one granny flat is allowed on any single residential property.
The property must be the primary residence of the party building the granny flat.
The size of the granny flat is determined by the size of the property.
Granny flats must be fully self-contained, including bathing and cooking facilities.
Private access to a granny flat must be provided.
Some green space (yard space) must be retained.
An outdoor entertainment/relaxation area must be provided.
Check with your local council first. Granny flats are not allowed in some areas and the regulations may vary.
How Much Does a Granny Flat Cost?*
If you can meet all of the above requirements, it is possible to renovate an area of your house and call it a granny flat. Most granny flats are freestanding, though. Recently, freestanding granny flats were offered for only $10,000. These were similar to the temporary housing found on mining sites and whether they adhered to local building codes was questionable. The price didn't include a slab, plumbing, or electricity, either.
More realistically, pre-fabricated granny flats from
kit home
builders start at around $69,000 for a 60 square metre granny flat that complies with local regulations for granny flats. A two bedroom granny flat with a combined bathroom/laundry room can cost as little as $90,000. More commonly, people who have built granny flats either from kits or custom made report paying $100,000 to $120,000 for them depending on their location, the size of the building and its inclusions.
Many homeowners are finding innovative ways to save on the cost of building granny flats without sacrifing quality. If you have a 2 car garage, for example, you may be able to
convert your garage
into a granny flat. You can also look into the cost of having a large
shed
installed on your property and modifying it to meet council regulations.
Before you do anything, contact your local council and ask them about local regulations regarding granny flats. If there is nothing standing in your way,
get quotes from granny flat builders
and find out how much granny flats are renting for in your area. Weigh the cost of building versus the return on your investment in the balance and you may find a granny flat can offer a great return for years to come and can add value to your home should you decide to sell.
*Cost and prices in this article are indicative and should only be used as a guide. They also vary locally and are subject to market forces.