Hire Rendering Experts in Forster NSW
Let us get you 3 quotes in
Top Rendering Experts in Forster NSW
ABN checked
License checked
Rendering, Acrylic Render, Bagging, Cement Render
We provide professional rendering services. We have plenty of experience in the trade and we always deliver top class results for our customers.
7 Recommendations
Karl was hired to render the front of our house. Both Karl and his colleague were VERY professional and efficient; job completed in 2 days. We are very happy with the finish and the price! Will recommend Karl at MCQ for any rendering work.
Between 70 and 75 km from Forster 2428
ABN checked
License checked
We are a leading Taree rendering business offering affordable services throughout Taree and the Mid North Coast. 
Between 85 and 90 km from Forster 2428
ABN checked
License checked
Our company specialises in all things rendering related with a high regard to quality and workmanship. Contact us today!
5 Recommendations
Scott from K & S Hynes Rendering did the job professionally. I was very happy with it and I would definitely recommend.
Between 90 and 95 km from Forster 2428
Rendering, Acrylic Render, Bagging, Cement Render, Attic Access Ladders, Awnings, Balustrading, Bamboo Flooring, Bathroom Accessories, Bathroom Fittings, Bathroom Sinks, Bathroom Vanities, Beds, Blinds, Blinds Suppliers, Book...
Between 110 and 115 km from Forster 2428
ABN checked
License checked
Contact us today for more information.
Between 115 and 120 km from Forster 2428
ABN checked
License checked
Transform and insulate your home, add value, comfort and that stylish modern look without rebuilding.
1 Recommendation
Architectural Wall Works rendered my house for me and came in at a mid-range priced quote that suggested their quality of work would be professional and meticulous which it definitely turned out to be! Many thanks to the guys
ABN checked
License checked
Specialising in all forms of modern day Acrylic Renders,Texture Coatings, and External Cement Rendered Cladding Systems. Call now for more information!
3 Recommendations
I was very happy with the service that Steve provided. He was very professional, very prompt in coming out and doing the job. After he did it there was a couple of things I asked him to do and he came back to finish it. He went above and beyond. I am very pleased with him!
COMMERCIAL INTERNAL LINING & FITOUTCEMENT & ACRYLIC RENDERING
Between 120 and 125 km from Forster 2428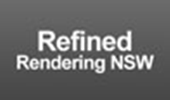 +3
For Stunning Quality Render and Textures Finishs, Contact RRNSW today!
Trusted by many Developers across Sydney
Free Quotes
Over 10 years experience
Quality Guaranteed
Servicing your local area
We have all the tools you need. So why BUY IT, when you can HIRE IT. Or we offer our handyman division to simply help you with your project.
5 Recommendations
Mark from Home Hire & Handyman Services replaced the shed and he was good.
Between 125 and 130 km from Forster 2428
ABN checked
License checked
Need home repairs or maintenance but dont know where to start?
11 Recommendations
That was about Shellco Property Services that painted our house last year. This company was fantastic, so good and I would not hesitate to recommend them to anyone. Professional, caring, fixed up minor problems, as well as well priced and cleaned up after themselves.
Browse the local directory for Rendering in States and Capital Cities