Top Paving Suppliers in Brookside Centre QLD
Let us get you 3 quotes in
Top Paving Suppliers in Brookside Centre QLD
ABN checked
License checked
We can help you with your paving project!
4 Recommendations
Jeff was professional, good to work with and the finished product was great
ABN checked
License checked
All hard and soft landscaping.
1 Recommendation
Justin is very positive, Good and Timely. I am happy with the outcome of the service.
Paving Supply, Concrete Pavers, Stone Pavers, Excavation, Landscaping & Gardening, Paving, Rubbish Removal
Paving Supply, Concrete Pavers, Stone Pavers, Natural Stone, Paving
ABN checked
License checked
Not your average bricklayer
2 Recommendations
Trevor was very good. He was very experience and was quite practiced. Very satisfied with the result.
Customers can reach out to Greenblades Gardens and Landscaping if they have paving work that needs to be taken care of. I am an honest and reliable expert in both concrete and stone paving.
Between 5 and 10 km from Brookside Centre 4053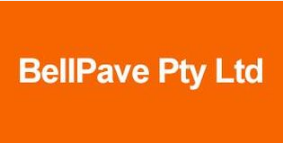 Contact us today!
Years of Experience
Local Tradesman
High Quality Work
Recommendations (28)
Richard Allan C
on 31 Jan, 2017
Had coping around pool done, found Murray and Les to be very professional in their work, very obliging, cant fault their work, would highly recommend them to anyone. Rick and Debbie . Ningi.
At Dun-Rite Handyman and Landscaping we offer quality, personalized service to guide you through your project.
5 Recommendations
Samantha M
on 29 Aug, 2016
Peter was great. Good communication and provided the work was of an excellent standard.
Between 10 and 15 km from Brookside Centre 4053
ABN checked
License checked
For all your stone and concrete paving needs, get in touch today. I will spare no effort to give you reliable quality. 100% customer satisfaction guaranteed. Get in touch now.
6 Recommendations
Peter Draheim did a satisfactory job. He was on time and the his price was competitive. I would recommend his service to others.
Between 15 and 20 km from Brookside Centre 4053
ABN checked
License checked
Darryl is a qualified tradesman, licenced & fully insured with 30 years of experience in landscaping offering professional services at reasonable prices.
11 Recommendations
I had Darryl quote and build a rendered block retaining wall around our pool. From the beginning the service was prompt and professional. The end product is exactly what we were asking for and there were no issues at all. Contact was always courteous. I have no hesitation is recommending we are landscapes.
+2
Contact us today for more information.
Over 20 years experience
Fully Insured
Free Quote
Paving Warranties
Residential
Commercial
Recommendations (7)
D&G C
on 13 Dec, 2016
We would have not trouble recommending Johan. He was a lovely fellow, so obliging, courteous, always arrived on time, professional and did a really neat and good work.
Between 20 and 25 km from Brookside Centre 4053
Established in 2016 by Glen Wilson, Sunshine Scapes is grounded in quality service and delivery.