Getting double glazed windows can be one of the best ways to reduce heating and cooling costs and do your part in conserving energy, but is it worth the cost? Here's what you need to know.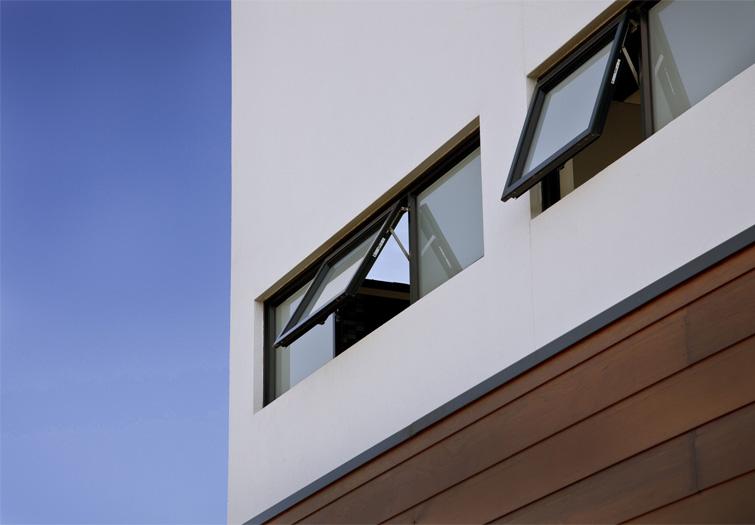 ©Rylock
How Double Glazing Works
"Double glazing" basically means having two panes of glass on one window. The secret to its effectiveness at preventing heat transfer into and out of the home lies in the pocket of air or gas (usually argon) between the panes. This air pocket is what is responsible for preventing heat transfer.
Technically, double glazed windows are called Insulated Glass Units (IGUs) because the panes of glass must be properly sealed into a single unit to provide adequate insulation. The gap between the panes can be anywhere between 6mm and 20mm, with a greater gap providing greater insulation. IGUs with argon gas filling the gap are said to provide even better insulation.
How Much Does Double Glazing Cost?*
The price of a double glazed window will depend on its quality, but you can expect to pay at least 25% more than for single glazed windows. If you're building a new home and wanted double glazing throughout, that can add up to a price difference of $3,000 to $5,000 as compared to single glazing. Is it worth it?
On an annual basis, you can expect to save about 25% on your energy consumption and bills if you install double glazed windows. Depending on your personal consumption, it may take 20 years or more to recoup your investment at today's energy rates. However, the cost of energy is always rising, while your windows are a one-time investment that will make your life more comfortable as it helps you fight those rising energy costs over the years.
If you're renovating, it makes sense to pay extra for double glazed windows and doors, especially in areas where you and your family spend a lot of time. Aside from helping reduce your energy consumption, double glazing helps prevent those hot and cold spots near windows and glass doors, giving you greater comfort throughout the room.
Also consider replacing single glazed windows with double glazed in areas where you want natural light to enter the room. Heavy
curtains
will help reduce heat transfer on other windows and your investment in double glazed windows won't be as great.
If you're in the market for windows, by all means, get quotes for double glazed windows from
window suppliers
. They can help you choose the right windows for your needs and stick within your budget without sacrificing energy efficiency or comfort.
*Cost and prices in this article are indicative and should only be used as a guide. They also vary locally and are subject to market forces.