How much does a granny flat cost to build? Are granny flats just for relatives or can I get rental income from mine? Do I need to get development approval for a granny flat? If you're thinking about making the most of your property with a granny flat, these are the kinds of questions you are probably asking yourself. Here are some answers.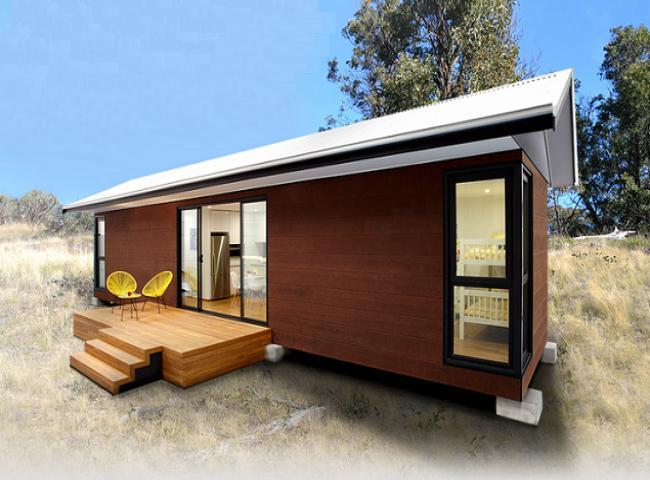 ©Granny Flat Finder
Are Granny Flats Just for Granny's?
Originally, a "granny flat" was just what it sounds like -- a small detached or attached dwelling designed to allow a relative to live on your property and still enjoy a measure of independence. The term has stuck, but the definition of a granny flat has expanded to include a modest rental unit on a residential property. Regulations regarding granny flats were eased in many areas in an attempt to create more affordable living spaces for retirees and others on fixed or limited incomes. In order to avoid abuse of the system, guidelines and regulations were created. In Sydney, for example, these are just some of the regulations you'll have to adhere to:
Only one granny flat is allowed on any single residential property.
The property must be the primary residence of the party building the granny flat.
The size of the granny flat is determined by the size of the property.
Granny flats must be fully self-contained, including bathing and cooking facilities.
Private access to a granny flat must be provided.
Some green space (yard space) must be retained.
An outdoor entertainment/relaxation area must be provided.
Not all areas allow granny flats and the technical requirements for building can vary, but a building permit is always required and in many cases, development approval (DA) will be required as well.
The Nitty Gritty
Estimates of the cost of granny flats vary between $70,000 and $100,000* but can be higher or lower depending on the scope of your plans. Regardless of whether or not you are planning on converting a portion of your house into a granny flat or adding a separate dwelling, the granny flat will probably require the services of a
plumber
, an
electrician
, a
builder
(preferably one who specialises in granny flats) and other tradies. You will also have to factor in the cost of a
drafter
or other
building designer
and the costs associated with getting a building permit, such as the services of a
building certifier
.
Many homeowners are finding innovative ways to save on the cost of building granny flats without sacrifing quality. If you have a 2 car garage, for example, you may be able to
convert your garage
into a granny flat. Another popular and cost effective solution is to have a
kit home
(also called a modular home) installed on your property.
Before you do anything, contact your local council and ask them about local regulations regarding granny flats. If there is nothing standing in your way,
get quotes from granny flat builders
and find out how much granny flats are renting for in your area. Weigh the cost of building versus the return on your investment in the balance and you may find a granny flat can offer a great return for years to come and can add value to your home should you decide to sell.
*Cost and prices in this article are indicative and should only be used as a guide. They also vary locally and are subject to market forces.