How Much Does a Retaining Wall Cost?
Last Updated Mar 12, 2015 · Written by Rob Schneider
Retaining Walls|Renovation Costs
You can get quotes for retaining wall materials, but when you ask for quotes from retaining wall builders, they will tell you they have to inspect the site first. This can be frustrating if all you want to know is if a retaining wall is within your budget. Doing a few things before you start asking for online retaining wall quotes will enable you to get more accurate initial quotes.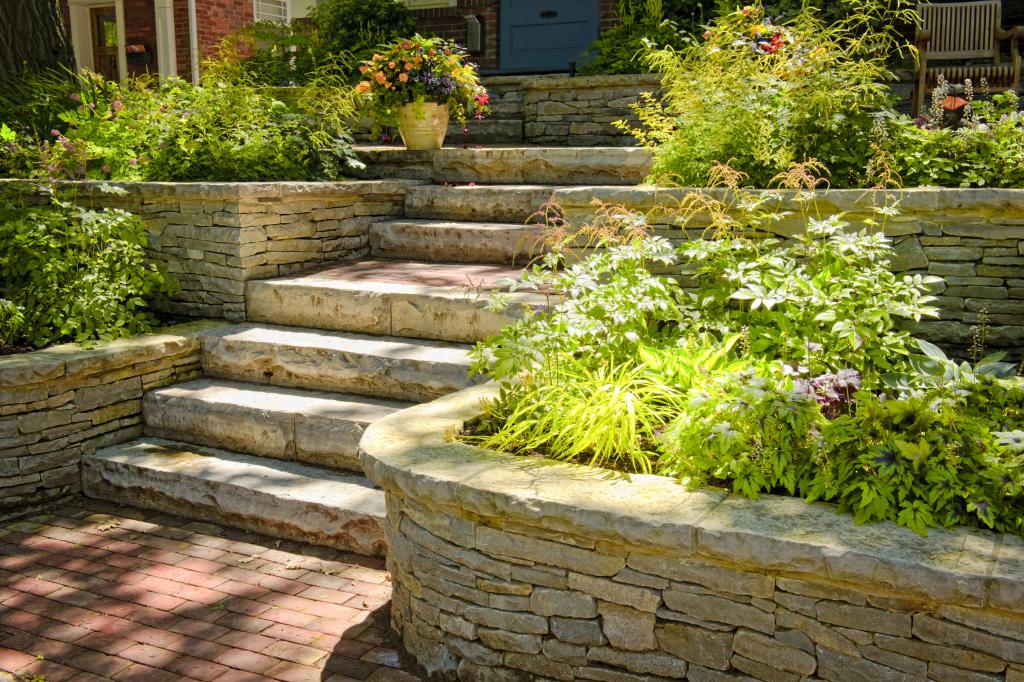 ©Turf It Artificial Lawns & Landscaping

Working Out Your Retaining Wall Costs
While retaining wall materials costs will be just one consideration, they are a good place to start costing your project:
Use pegs and a string to lay out your retaining wall.
Measure its length.
Determine the approximate height of the retaining wall.
Multiply the length by the height to determine the square metres of materials you need.
Aside from determining your square metres of building materials, you will also have discovered some other important things about your retaining wall costs. If the height of your wall approaches 1 metre, assume you will need to employ a
structural engineer
. Throughout Australia, the services of a structural engineer are required by law for all retaining walls over a metre in height and in some areas the minimum height may be as low as 600mm. If your retaining wall is less than 1.5 metres away from your property line or another building, you will probably need council approval to build it, no matter how high it is.
If your retaining wall is going to be substantially less than a metre in height and is located well away from the house or property line, your materials will be a big part of the cost of the project. A relatively simple retaining wall can be a viable DIY project, too, so you may want to read
How to Build a Retaining Wall
here on hipages.com.au for an overview of the process. Does it sound like a project you want to tackle? If so, now is the time to choose your materials.
Retaining Wall Materials
Some of the retaining wall materials you have to choose from include:
Timber: Treated pine, treated hardwood and railway sleepers are most typically used.
Concrete: Aside from poured concrete, you have standard concrete blocks and concrete bricks to choose from.
Brick is a perennial favourite. If you've had a little bricklaying experience and your wall is not too high, you may be able to get good results. If your results are less than perfect, you can always render the bricks after you're done.
Natural stone boulders make great retaining walls. Expect it to be more than a quick weekend project, though, because part of the art of stacking boulders is finding the perfect fit. That takes time.
Retaining wall block systems are available that are ideal for a DIY retaining wall project..
Contact
retaining wall suppliers
for materials quotes.
Getting Quotes from Retaining Wall Builders
Based on regional NSW council estimates, the cost* of having a one metre high treated pine or block retaining wall built is about $270 per linear metre versus about $440 per metre for a brick retaining wall. To get an accurate quote for your area, you will need to get quotes from licensed
retaining wall builders
.
Before you start getting quotes, have another look at the area where you want your retaining wall. Is excavation necessary? Will there be any access problems for excavators or materials? Do any trees or boulders need to be removed? Look for anything that could add to the cost of the job.
Now that you know what to ask for, you can get quotes from retaining wall experts in your area online and be more confident that the initial quotes you receive will be closer to the actual cost of your retaining wall. When you use our free
Get Quotes
service, take a few minutes to fill out the form in as much detail as possible and don't leave out anything that may add to the cost of the project.
*Cost and prices in this article are indicative and should only be used as a guide. They also vary locally and are subject to market forces.