7 Ways to Enhance Kerb Appeal
Last Updated Mar 13, 2015 · Written by Craig Gibson
landscape designer
or
landscape gardener
.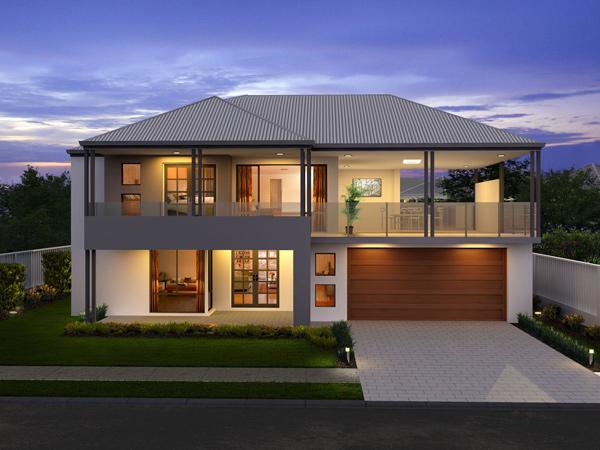 © The Design Mill
Inspiring Kerb Appeal
So how do you create awesome kerb appeal without breaking the bank? Here is a selection of seven simple, yet effective ways to improve the kerb appeal of your home:
Entrancing Entryways: a welcoming entrance to your home counts for a lot in the kerb appeal stakes. Besides creating that all important first impression it also serves to define the interior of your home. Here an imposing front door, matching fittings and a pair of architectural pots can all help to create the right impression.
Driveways and walkways: driveways and walkways are how people gain access to your home and another crucial aspect of properties curb appeal. These two elements can be as basic or elegant as required, with compacted gravel perhaps the most cost effective solution. For a range of more durable options consider cobblestone systems, concrete, paving and even decking - all of which can provide a more resilient and attractive surface.
Fencing: the boundary of your home is often demarcated by a fence of some form. And while security is sometimes a concern, for the most effective kerb appeal look for fencing that enhances (rather than hides) the façade of your home. Trends in this sector are toward low maintenance materials such as PVC, with mouldings that match the character and style of your home.
Garden art: garden art or sculptures not only add a focal point to your garden, they also can help tie in the overall theme of your home. Points to consider here include scale, proportion and the suitability of the piece for your outdoor area. If you have a contemporary styled home then an abstract piece may be the way to go. More formal, classical homes will be better suited to a period-themed feature such as a fountain or sculpture. Materials range from timber, metal and stone to concrete. Go for the uniqueness of a custom creation or the convenience of an off the shelf item.
Outdoor lighting: don't let your home go unnoticed when the sun goes down. Installing outdoor lighting not only accentuates your plantings, but is also a great way of adding an element of safety and security after dark. Outdoor lighting comes in many forms, but why not explore low-voltage solar options which are easy on the eye and your wallet? Like the lighting design of your interior space you need to think about what mood you want to create and which aspects need highlighting.
Paint: this is perhaps the most effective way of getting the most bang for your buck. And while painting your interiors is fairly straightforward, consider a professional painter for the outside as they usually involve more specialised equipment and prep work. If you are on a tight budget there is no need to paint the whole exterior – simply coordinate the trim, front door and shutters for maximum impact. If you have cladding consider replacing it – timber, stone and PVC are just some of the materials available.
Plantings: this may seem an obvious aspect to focus on, but getting your plantings right is not as easy as it looks. Here you could go for an asymmetrical casual approach much like a country garden, or choose more formal, symmetrical inspiration if you are looking for a contemporary feel. Besides your choice of plants other considerations here should be colour, texture and the arrangement of your flower beds.